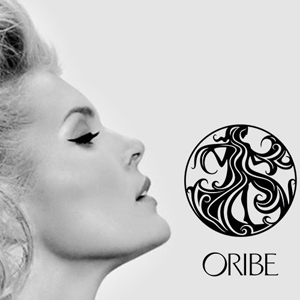 Oribe Hair Care began its journey in 2008. Good. Better. Best. Those were the classifications found in all beauty categories except hair care. For co-founders Daniel Kaner and Tevya Finger, it was time to create a pivot in the market, and the perfect collaborator was discovered in Oribe Canales. The brand blends craftsmanship, performance and decades of styling experience from the top of the editorial and salon worlds to create a new category in hair care
Today, Oribe is a best-selling, award-winning brand that has sparked deep connections with its consumers.
At the outset, Oribe Canales felt strongly that his products should push the boundaries of performance. He wanted stylists and consumers to not just see — but feel — the difference. The founders worked with innovation labs and specialty collaborators around the world to create custom formulations that truly surpassed anything in the marketplace.
The result is a line of luxurious products that is unique in every category: gels that condition, oils that hold, sprays that don't flake, skincare-grade shampoos that prep hair for styling and gently balance the scalp, masques that have the richness and body of a lavish moisturizing cream. And that's just the beginning. Each product is tested extensively backstage and on set to ensure that it outperforms everything else.
While the products are ultra-high-tech, the formulations are clean and modern — formulated without parabens and sodium chloride. All the products are gluten-free, cruelty-free, color and keratin treatment safe and have UV protection for hair. They perform like magic.